Living With Purpose Isn't Just Marketing Speak.
It's Our Way of Life
From the moment you set foot on our scenic 500-acre campus on the Cumberland Plateau, you'll feel the difference.
We're not your typical active adult community. We focus our time and attention on making the world a better place and learning for a lifetime. No matter how you worship or whom you love, we value everyone and spend our time advocating for social justice, environmental stewardship, purposeful living and creating a world of peace.
If you want to play pickleball, take a hike, go kayaking or just enjoy our beautiful Certified Wildlife Habitat®, you can do that here too. If this sounds like "retirement" living to you, then come visit us! Your fellow kindred spirits at Uplands Village are eager to show you why they love living here and how they are working to change the world. You'll fit right in!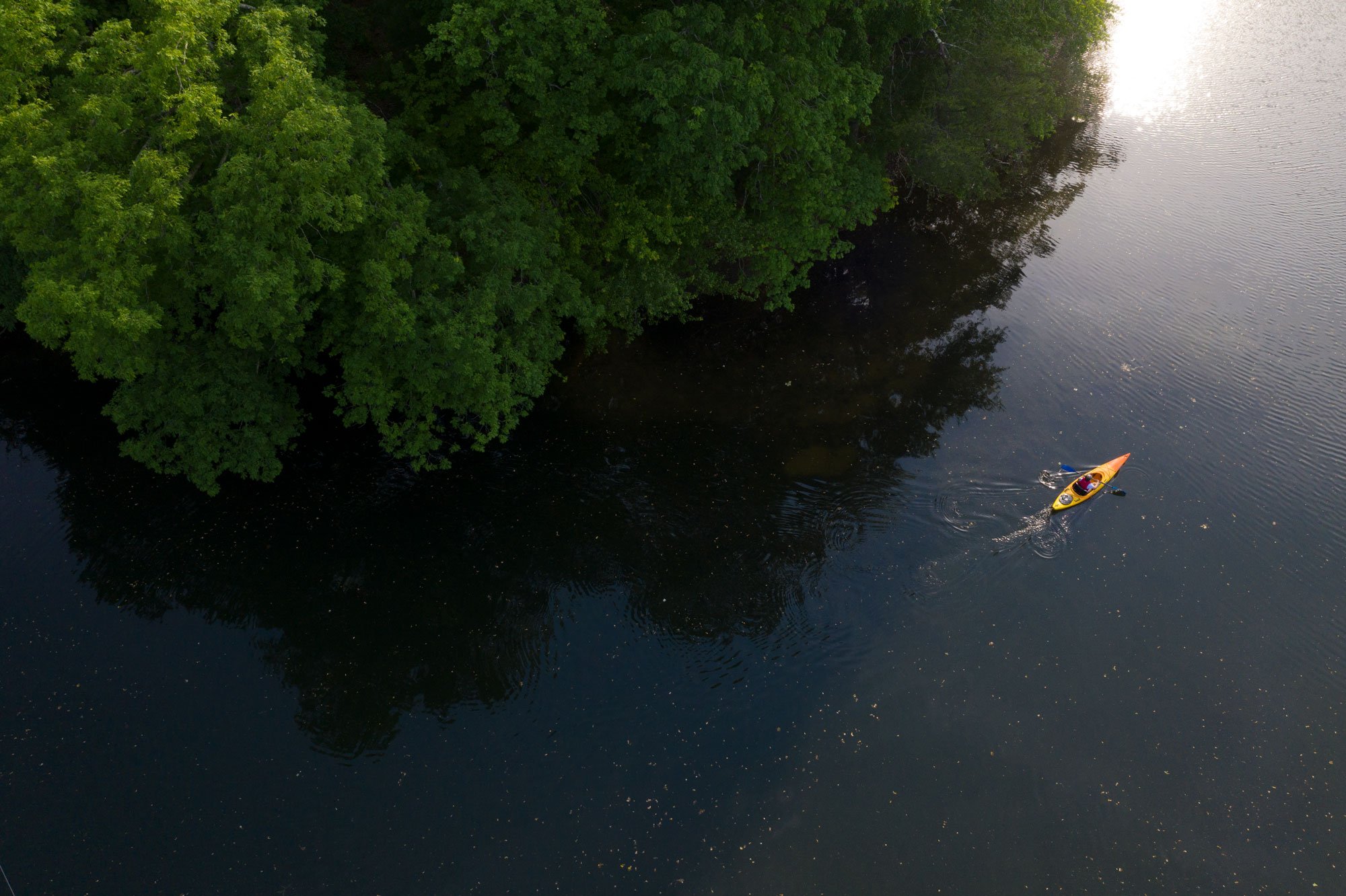 Dedicated to Protecting the Environment for Future Generations
A Home in the Appalachian Mountains
Uplands Village is tucked into gentle rolling hills 2,000 feet high on the Cumberland Plateau in Pleasant Hill, Tennessee. It's part of the Appalachian Mountains and is the longest hardwood forested plateau in the world harboring many plants and animals that can't be found anywhere else on Earth. For that reason, we are determined to protect them for future generations to enjoy.
For thousands of years, the Cumberland Plateau remained a rugged and remote paradise. Today, it draws people from around the world due to its breathtaking natural beauty and rich heritage in an idyllic location. Uplands Village residents are no exception and live a lifestyle centered around the timeless values of service and community.

Our Green Team
At Uplands Village, we know environmental activism starts within our own village. Founded in 2015, our Green Team focuses on tangible steps that Uplands can take to support the health of residents, staff members and the environment. Committee members research and present information about best practices to improve the health of the environment and anyone who steps foot on our 500-acre campus. Some of our recent projects include:
A new policy to ban the use of pesticides and herbicides campus-wide

The implementation of a robust recycling program to reduce the cost of waste management

A buffer policy to protect the wetlands, lakes, ponds and streams on our campus

Working to live in harmony with the beaver population that has returned to the region

An initiative to improve storm water management through environmentally friendly practices
Our committee continues to look for ways to reduce our carbon footprint such as using alternative energy options like solar panels for future construction to increase energy efficiency.
We're a Certified Wildlife Habitat®
We've gone wild at Uplands! We care about all living things and so we've made the commitment to support the wildlife and native plants in our area. Our community has been designated a Certified Wildlife Habitat® by the National Wildlife Federation. Our campus serves as a haven for birds, butterflies, bees and other beautiful animals so they can get the vital resources they need to survive and thrive and ensure native plant life repopulates in the region.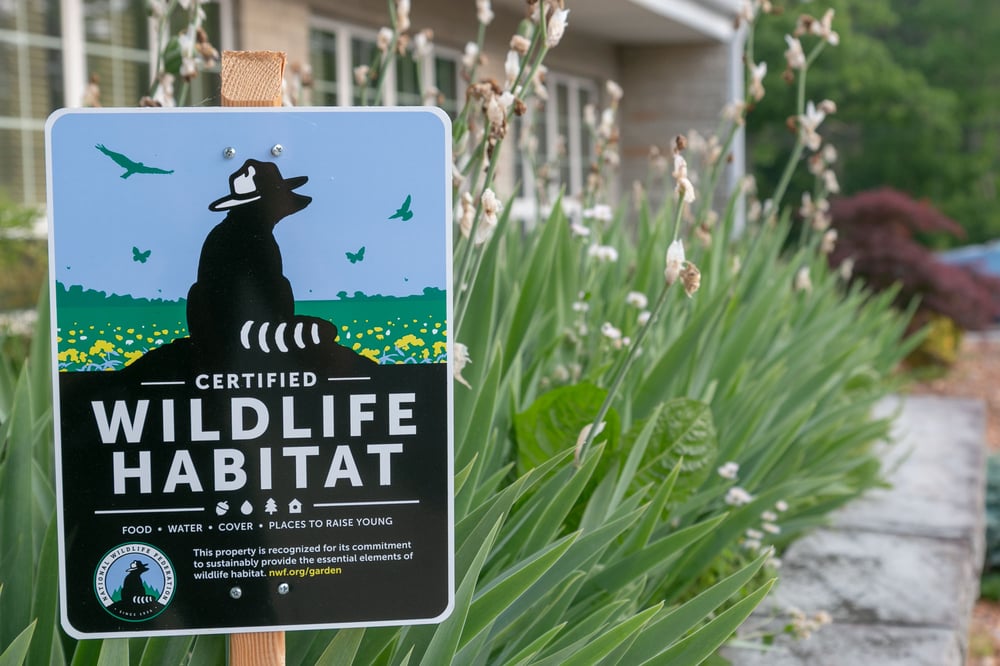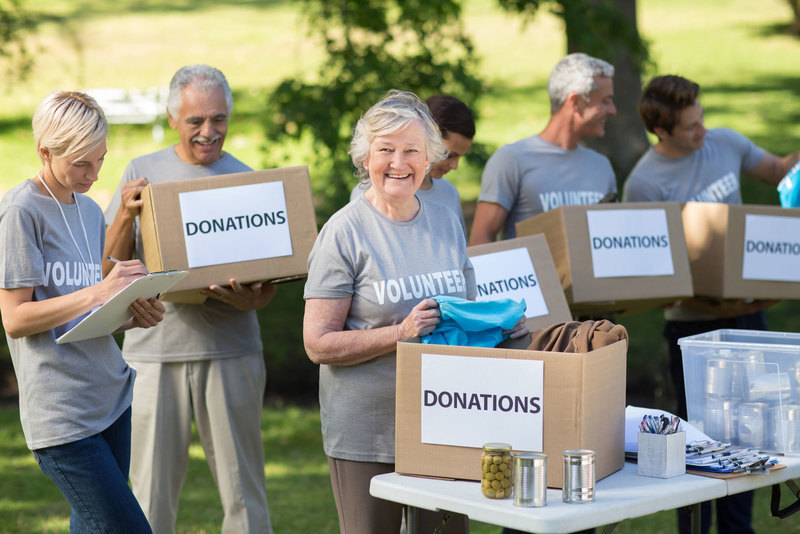 Serving Others is Our Life's Greatest Work
Advocacy and Volunteerism are Vital to Uplanders
Residents here are committed to many different causes with local, national and global reach and impact. In keeping with our founder Dr. May Cravath Wharton's dream of a better tomorrow, Uplands Village residents continue her spirit of advocating for others. Social justice, the environment, healthcare, education and the arts are only a few of the many causes that are important to our residents.
Uplanders remain active in local government, serving on the Pleasant Hill City Council, County Commission and local political parties. To maintain the area's rich history, Uplanders founded the Pleasant Hill Historical Society of the Cumberlands and staff the Pioneer Hall Museum located on our campus. We were instrumental in founding the Cumberland County Habitat for Humanity, Avalon center for victims of domestic and sexual violence and grassroots advocacy group IndivisibleCrossville. The U.S. chapter of Action by Christians Against Torture is headquartered in Pleasant Hill, working for the elimination of torture and abolition of the death penalty.
Our residents champion and participate in community empowerment initiatives, food banks, gay and lesbian support groups and rural health clinics. Uplanders advocate, support and work for a variety of other causes, including:
Community market with contributions supporting local charities

Creative Compassion to assist low-income families with housing renovations or construction

Cumberland Countians for Peace and Justice promoting legislative and educational issues

Cumberland Good Samaritans helping those in need of food and clothing

Friends of the Art Circle Library supporting the mobile library that provides books for Fletcher House assisted living residents

Hospice of Cumberland County

Parents, Families and Friends of Lesbians and Gays (PFLAG)

Partners in Education tutoring and mentoring Pleasant Hill School students

Statewide Organizing for Community eMpowerment (SOCM)

Victim Offender Reconciliation Program (VORP)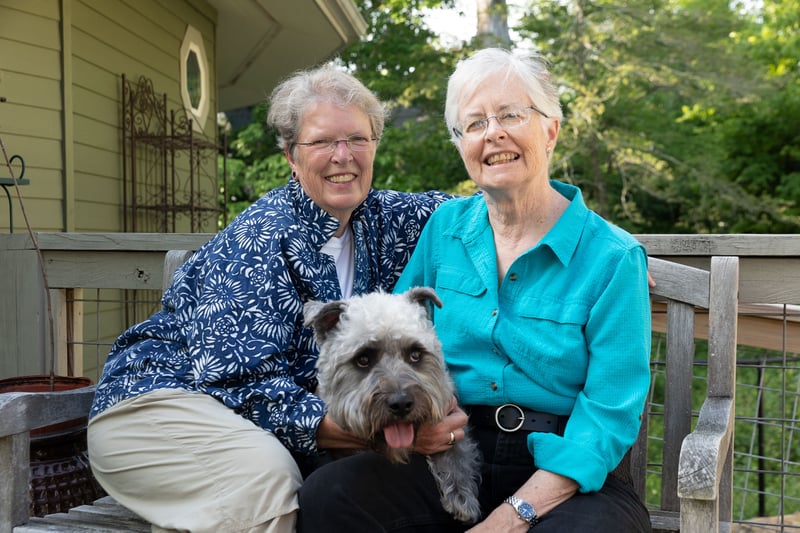 A Diverse and Inclusive Place to Call Home
Find Your Kindred Spirits Here
Inclusivity and equality are integral to our mission. That's why Uplands Village earned Platinum Certification in SAGECare, a cultural training program for organizations that serve older adults. SAGE is the country's largest, and oldest, organization dedicated to improving the lives of lesbian, gay, bisexual and transgender (LGBT) older adults.
The Platinum Certification means that 80 percent of Uplands Village employees and executive staff have completed specific LGBT aging training to ensure we improve care and meet the needs of LGBT older adults. United Church Homes, our management partner, also holds the SAGECare Platinum Certification.
The core tenets of love, compassion and peace are deeply rooted in our values. We invite everyone to come as they are, and provide a safe and welcoming environment for marginalized and minority populations. People from all walks of life, and all corners of the country, come here to find their place and purpose.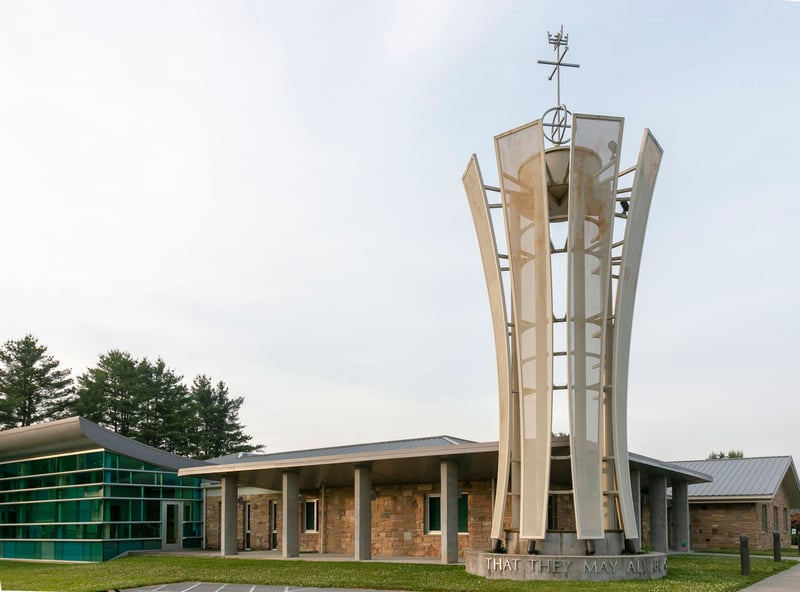 Spirituality Comes in Many Forms. All are Celebrated Here.
Uplanders express faith and spirituality in many forms, and some not at all. Whether you find inspiration from a higher power, the earth or from within, your beliefs and tenets are honored and respected here.
Uplands Village does not discriminate based upon race, color, creed, national origin, religion, gender, sexual orientation, gender identity and/or expression, age, disability, genetic information or ancestry. We're a diverse community, filled with intellectual, progressive, caring and downright interesting people.
Our comfortable and affordable homes are as unique as the people who inhabit them.
Find your forever home at Uplands Village! We offer a variety of residences that you can own and the unique character of our community is reflected in the wide range of living choices available. Choose a single family home, duplex or even a geodesic dome.